Why I quit sugar!
How are you? I am loving spring here in the Algarve at the moment, with all the beautiful wild flowers in abundance around us, I really can't get enough of it. Poor Robbie, on the other hand, is not a fan, he is in a permanent sneezing frenzy because of the pollen!
Talking of allergies, I used to have many! In fact I was a great big mess of intolerances, my body was hypersensitive to many foods.
But it is something I have overcome and is also the reason I help so many people today.
I started helping people quit sugar in 1996 after I experienced my own health issues as a child.
As a youngster I took a whole host of antibiotics for years due to bladder issues. By the time I was a teenager I had serious digestive problems, mental health issues and could barely focus on anything.
When I was 16 my elder sister who was studying to be a naturopath doctor suggested I try a series of colonics and quit sugar, which I did and It honestly transformed my life.
Suddenly I could focus again, I could actually go to the toilet every day, suddenly my skin was clear, suddenly I didn't feel depressed for no reason, suddenly I had amazing energy. It was an absolute revelation for me.
This was in 1988. There was zero information out there at the time, there were no cute sugar free snacks, I had to do a lot of the leg work myself.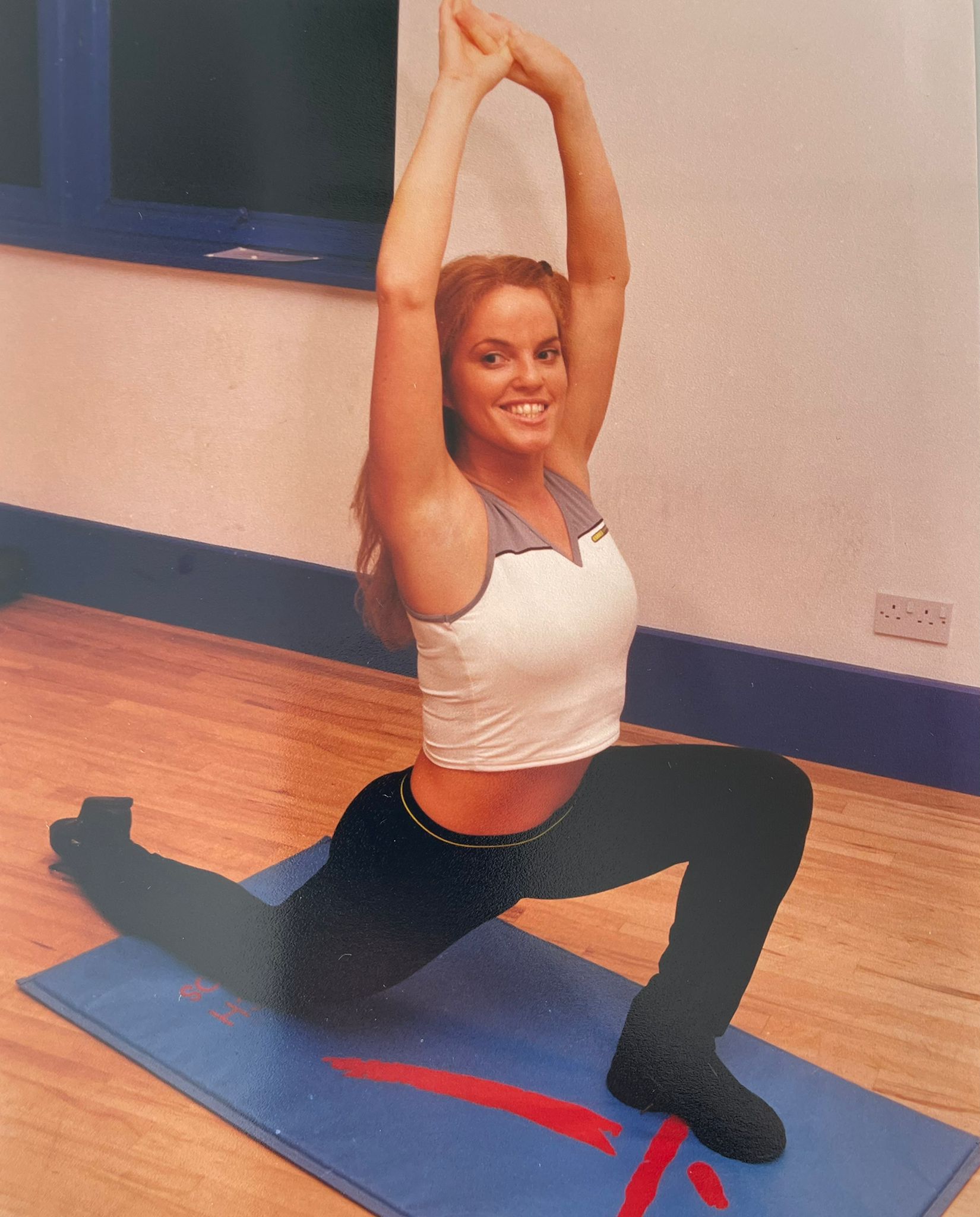 This led to a passion for mental and physical wellbeing and set my path in the wellness industry. This is me in the 1990´s in my first fitness job 🙂
Why go sugar free ?
I've been helping people go sugar free for the last 27 years and I've seen first-hand people improve their skin, their sleep, bloating, weight loss, joint pain in just a matter of days of quitting the white stuff.
Also hormonal issues such as hot sweats, bad skin, moodiness, fatigue, pain, symptoms reduce or disappear in just a matter of days.
Scientific studies have also shown that processed sugar is a toxin for our bodies. It can cause or exasperate disease, cancer, type 2 diabetes, heart issues and it's extremely inflammatory for the body.
As it's legal, we all think it's fine for us, and for some people it may be, but most people are in an addictive cycle, using it to wake us up, using it as a pacifier, using it when we are bored and when we are celebrating. And of course because it tastes so damn good!
This starts as a habit and leads to an addiction. The problem with using sugar in this way is that it becomes like a drug, which then weakens us, mind, body and soul.
Sugar is both mentally/emotionally addictive and physically addictive.
I've helped 100,000s of people quit their addictive cycle with sugar and other toxic foods, I've helped the most hardened addicts who said they would die if they gave up sugar! They didn't die – in fact they have never felt so alive.
Quitting sugar not only helps rid you of disease and improves your energy and weight loss, digestive issues and hormonal issues. It also wakens up your senses.
Imagine that – you are addicted to sugar because of the high you get when having it.
It opens up your dopamine train.
But then every time that dopamine hit happens, your dopamine receptors weaken, which means you need more sugar to get the same high.
Once upon a time you may have got a high from one piece of chocolate, now you need a truck load to be satisfied.
Sugar also dulls your senses. Your taste buds change when you have it, you can't taste other foods as efficiently, so you need the strongest flavours in your mouth to become satisfied.
Within just five days of quitting sugar you actually really notice the difference in flavours, you become much more cultured in your cuisine.
And not only does this affect your taste, it affects all your senses.
Looking through life with an addictive lens means you don't feel anything deeply, except of course the deep feeling of loss and sadness when you don't have your sweet sugar. You become on a loop.
Life is rich with abundant flavours, deep colours, beautiful aromas, enticing sounds and sensual things to touch. We don't feel any of those senses deeply when we are addicted to a drug. We just feel high when we have the drug and low when we don't have it- that's it.
Everytime we have that drug it weakens us and it also makes us prone to other addictions, our pattern has formed.
Let me help you get off that gravy train for good!
​​​​​​​Christianne xx